Pay Per Click and Marketing
One of the best ways to get your name or product in front of your prospects is with pay-per-click advertising. Over 1 trillion dollars in e-commerse is being conducted each year, we can show you how to get a piece of that pie.
Your competitors may already be using this tactic. That is why we tell most of our prosptects that search engines are sending their customer to their competitors. We help nutrilize that situation and works towards making you a serious threat to your competitors.
We find that pay-per-click advertising is a great way to get traffic to your newly launched site. After submitting a site, it can take up to 9 months for natural search engine results to become effective. With budgets as low at $100 per month, you can begin seeing imediate resulst.
You should find a company to can help you that understand how to find the phrases and how to create a monthly budget that will accomplish your marketing or businees plans. It's very important to understand how to bid, as seen by these examples from the Atlas Institute report on bid ranking: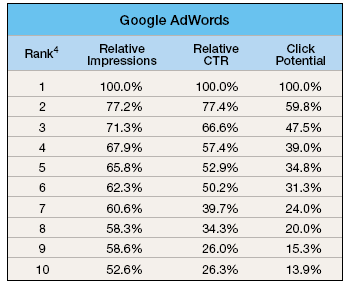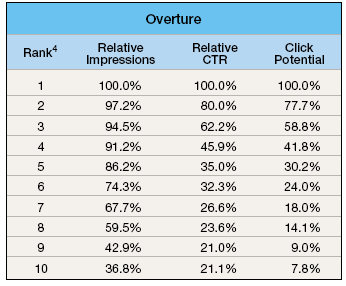 You may want to read the entire Atlas Instituate report on ranking.